A Black couple in their 40s sit silently at their kitchen table one evening after arguing, for what seemed like hours, over the same issues that have been resurfacing more and more the past several months. They battled over a variety of issues spanning from their concerns about their connection in their marriage, to issues related to finances, work stress, parenting concerns, and beyond . They are exhausted and feel devastatingly close to throwing in the towel until one partner bravely suggests, "Maybe we should try therapy?" 
The notion of therapy and talking to a stranger about their marital problems is definitely outside of their comfort zone. Both partners come from families where the mentality was "what happens at home, stays at home." Both are nervous about the idea of reaching outside for help and aren't sure how to  even begin the therapy process. But they both know that despite the painful cycles they keep getting caught in, they love each other and are not ready to call it quits. More hesitation settles in. 
Will they be able to find a therapist who understands the unique cultural, spiritual, and societal nuances of what it means to be a Black couple in today's world?   
Black couples face the anxiety-provoking task of figuring out how therapy could uniquely help them and which type of therapist is going to guide them through their issues. Most couples grapple with questions like how much will therapy cost, does insurance cover couples therapy, will the sessions fit into our schedules, how long will we have to participate, and so on. 
Black people experience microaggressions, trauma, and racism in our society. Despite living in our society of systemic racism, only 25% of African-Americans seek treatment for a mental health issue, compared to 40% of white individuals. The reasons for this drop off include unequal access, lack of cultural sensitivity, misdiagnosis, stigma, and a lack of Black mental health professionals. Black individuals, couples, and families need more trusted sources to provide them with education, support, and insight into how therapy can be an ally. These communities of color need to know that there are providers who are equipped to meet their needs. To further explore this topic, I enlisted the help of my colleague and friend, Brittney Clark.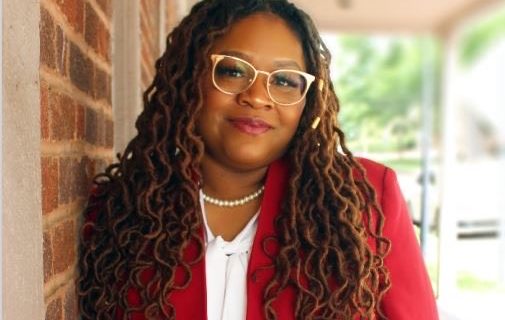 Meet Brittney Clark
Brittney Clark is a licensed marriage and family therapist in the Charlotte, NC area who is passionate about educating and empowering the Black community to consider therapy and other mental health services. Brittney has worked in a variety of clinical settings including individual and group private practice, community agency, and managed care. Currently, Brittney works as a mental health/substance abuse supervisor for a managed care organization (MCO). Brittney is committed to this work and this community, "I think it is important to increase awareness, normalize therapy, and share the strength-based work I have done with African-American couples over the years." 
Q&A 
Q:  What are some of the main challenges and fears Black couples face when seeking therapy?
A:  I think one of the most obvious challenges I have seen for Black couples is the difficulty they have finding and selecting a therapist. For example, many of my couples are typically being seen in a therapeutic setting for the very first time. This means they are adults on training wheels to an extent when it comes to therapy and what to expect. While my couples have always had good insight into their relationship strengths and issues, they often feel overwhelmed searching for a clinician who could be a good fit. Black couples have rich, dynamic topics of discussion. Religion, spirituality, cultural nuances, and racial conversations are often in the DNA of Black relationships and family life. It's imperative that this population feels safe to process these aspects of their background and life experiences. I've often offered consultations and answered questions surrounding this complex and important process. This would assist in easing some of that anxiety. 
Another challenge is for Black couples to trust that their therapist can create balance within the therapeutic dynamic. As a Black female therapist, it is nearly effortless for me to establish a trusting rapport with Black female clients. I believe this is my natural gift and it has served me well with several therapeutic relationships. However, I sometimes have to adapt and be very intentional as I establish trust with Black men. My experience has been that many Black women are more open and verbally communicative, and Black men have traditionally been a little more cautious, especially in the beginning sessions. This is normal for many reasons. Past feedback has told me that some Black male partners may fear bias and stereotyping as female therapists may have a stronger alignment with the female partner's perspective. This can leave men more vulnerable to feeling like they are being perceived negatively within the context of the relationship which reinforces the distrust in the larger system. All of these concerns are valid and make sense, which is why empathy-based work and patience is instrumental. 
Q:  What tips do you have to help Black couples find the best therapist to fit their needs?
A:   If you have insurance, start with your insurance provider search. Be unapologetic in requesting a Black therapist if that is important to you. Psychology Today, Black Female Therapists, and Black Male Therapists are all good places to search based on your location. Read the therapist profiles, watch their videos, and contact the therapist if you are interested in a consultation. Money can be a real, frequent concern. Consider a local intern clinic that offers affordable therapy. Some of the most effective therapy can come from those with a fresh perspective.  Finally, keep in mind that sometimes you have to shop around. There is no such thing as a perfect therapist, so please release that expectation and try not get discouraged! Figure out what you want to accomplish in therapy and find the person who you feel could best support you in meeting that goal.
Q:   What progress have you seen personally and professionally within the Black community regarding couples/individuals seeking mental health services like therapy?
A:   It has been amazing to witness the openness as people share their personal experiences with therapy. Black people are also defining new boundaries between spiritual counseling and mental health services. There is a lot of public conversation, encouragement, and education promoting therapy and self-care. It seems like the Black community is working hard to destigmatize professional therapy services. I believe we may even be seeing an increase in Black mental health professionals, which is awesome as well! 
Q:  What are some benefits of Black couples seeking therapy?  
A:  I think Black couples are communicating more and addressing ways of life, background and upbringing, parenting styles, roles and relationship dynamics, and unpacking all of these experiences to define what is healthy for them. They are exploring more. Black people often report finding it difficult to be vulnerable. In therapy, many Black couples are learning to be vulnerable in the therapeutic space. They are either finding and/or expanding language, as well as owning their emotional experiences. I see a lot of curiosity and self-reflection. These couples are acknowledging what has/is working for them and what hasn't/isn't working for them. Black couples are taking these conversations and new skills into their communities and families. This is one of the Black community's most powerful strengths; they share and pay it forward. They are collective and kindred. As a result, they are positively impacting the mental wellness and trajectory of future generations.
How to take charge of your therapy experience
If you are Black couple considering engaging in therapy services, you may be feeling a wide range of emotions and that is so normal! When beginning your search, remember some of these tips: 
Check with your insurance provider – is couples therapy covered?

Determine which characteristics you're looking for in a therapist. (e.g., male/female, faith-based, specialty areas like infidelity, premarital counseling, marriage counseling, evidenced-based approaches, etc.)

Be unapologetic if you prefer a Black Therapist.

Consider using the therapy search engines listed in this blog to find quality therapists in your area. 

If you're not able to use insurance or need to be mindful of self-pay costs, intern/graduate school clinics can be a great option. 

Ask for a consultation in order to gain comfort and get questions answered prior to scheduling. 
One more note
At Connect Couples Therapy, we recognize that we currently do not have a Black therapist on our staff. We strive to be attentive and sensitive to potential requests for Black therapists, provide culturally competent care, and we field questions on how we might best serve Black couples in their therapeutic journey. Our goal is for every client to feel seen, heard, respected, and understood – and we listen and understand the importance of working with someone clients feel most comfortable with. At Connect Couples Therapy, we have strong, trusted relationships with a network of therapists in our community and offer referrals when appropriate.
In light of this thought, I asked Brittney what advice she has for Black couples who are vetting if they can feel comfortable with a non-Black therapist. Brittney shared her perspective that if a Black couple comes to a white or non-Black therapist, it's because they trust the person who has referred them and/or already did their research in advance. However, it is not solely on the client to ask questions in order to feel more comfortable. Rather, it's also the therapist's responsibility to create an environment of safety and inclusiveness.
Special Thanks
I would like to thank Brittney Clark for sharing her time, thoughts, and experience on this topic. Her passion is apparent and I applaud the work she is doing within the Black community and beyond to raise awareness and to normalize therapy.