The Art & Science of Love
Date & Time: September 9 & 10, 2023, 8:30am-3:30pm PST/11:30am-6:30pm EDT
Presenters: George W. Bitar, Ph.D., LMFT, Certified Gottman Therapist & Faith Drew, Ph.D., LMFT, Certified Gottman Method Couples Therapist (Husband & Wife Team)
Location: Live Virtual Event via Zoom hosted by The Gottman Institute
Cost: $599 per couple (includes a comprehensive relationship tool kit mailed directly to your doorstep)
This workshop is designed for all couples in a committed relationship.  If you have a strong relationship, this workshop will provide you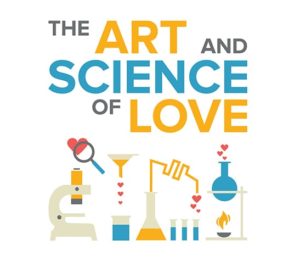 with insights and tools to foster further closeness, friendship, and trust. If your relationship is distressed, this two-day workshop will provide you with a greater understanding of your relationship and a road map for repair. No public discussion or disclosure is involved.
At the workshop, you'll learn how to: foster respect, affection, and closeness; build and share a deeper connection with each other; keep conflict discussions calm, break through and resolve conflict gridlock; and strengthen and maintain the gains in your relationship.
Workshop topics include:

Learn to recognize the Four Horsemen of the Apocalypse and what to do if they are attacking your marriage
Identify your relationship's specific strengths and how to build on them
Learn about the effects of physiological flooding and how it may affect conflict resolution
Use the Fondness and Admiration System to renew respect and care for one another
Create an Emotional Bank Account that you can draw upon in times of stress
Develop your problem-solving skills, including the 6 skills for effective conflict resolutions
Find out how you can make your dreams and aspirations come true for you, your partner, and your relationship
As a result of this workshop, you will receive:
In addition to a greater understanding of how to build friendship, manage conflict, and create shared meaning in your relationship, you will receive a box set, which contains:
7 Card Decks

Love Map
Opportunity
Open-Ended Questions
Rituals of Connection
Salsa (Mild, Medium, Hot)

2 Couples Workbooks
Repair Checklist
Aftermath of a Fight Booklet
Sound Relationship House Magnet
Microsoft Employees

You are eligible to attend this workshop with no out-of-pocket expense. Your registration fee is paid for by your EAP plan through Spring Health. Please call us at 704-776-2464 or email at [email protected] for further details.
12 CEUs Available for Mental Healthcare Professionals (additional $40)
CEUs are available for this event. Please click here for additional information.
We offer a registration discount for active military personnel, veterans, and first responders. Please contact us for more information.
The workshop was probably the best thing we could have done for ourselves.
Saturday night was so amazing on all fronts because all day we focused on building our fondness and admiration during the workshop.
We had a breakthrough regarding our understanding of one another.
My husband and I found this workshop to be helpful because we were able to begin work on our gridlocked problem and learned skills to make it easier and attainable to do so. We were also able to establish ways that we are doing well, which is validating.
Very positive experience. Helped me open up and better communicate with my wife.