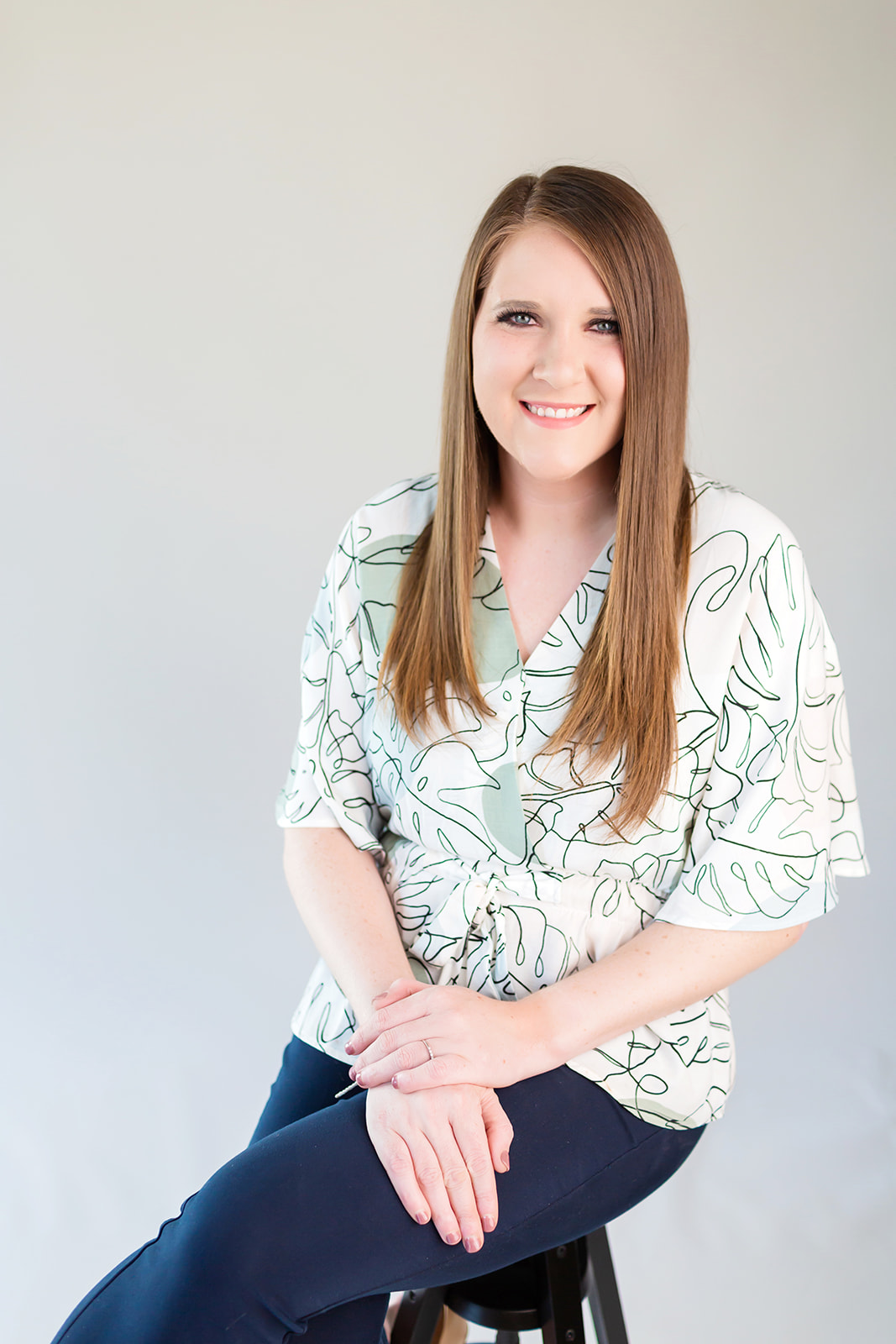 I was born in North Carolina but grew up right outside of Houston, TX. At the age of 16, a car accident with my high school volleyball team left me needing several skin graphs and with severe PTSD. It was through my own journey of counseling that I developed a desire to help other people who are struggling with life situations, just like I was. I attended college at Ouachita Baptist University in Arkansas where I met my husband of 5 years. After graduating, we moved to the New Orleans area where I began graduate school studying Family and Marriage Counseling. After 5 years in New Orleans, we decided to make Charlotte, NC our home – and starting in 2023, we decided to head out west and join our Arizona office.
I am currently a Licensed Clinical Mental Health Counselor (formally known as Licensed Professional Counselor or LPC)  in the state of North Carolina and LPC in the state of Arizona. After having worked with a variety of clientele, including children, adolescents, adults, couples, victims of abuse, people suffering from mood disorders, and trauma clients, I decided to focus specifically on working with couples. As a therapist, I believe each person is unique and therefore has a specific set of strengths. I look for those areas and use research based interventions in order to help couples build their friendship, understand negative cycles in their conflict and communication, and work on overcoming damaging patterns in their relationships so that they can create a meaningful life together. I am a Certified Gottman Method Couples Therapist and have completed additional trainings including: Gottman Treating Trauma and Affairs & Couples in Recovery, Emotionally Focused Therapy 4-Day Externship, and 50 hours of basic training in EMDR.
I love spending time with my husband, our son & daughter, and our boxer named Achilles. We enjoy visiting dog parks and will do anything outdoors. I am also very passionate about traveling to new places and learning about other cultures. On the weekends, I am heavily involved in serving at our place of worship with my husband.
About Hanna
Masters in Family and Marriage Counseling from New Orleans Baptist Theological Seminary
Certified Gottman Method Couples Therapist
Completed Gottman: Treating Trauma and Affairs and Couples in Recovery
Completed 50 hours basic EMDR Training plus additional 12 hours and ongoing consultation
Completed Emotionally Focused Couples Therapy 4-Day Externship in Toronto
Prepare/Enrich Trained
Accepted into the Gottman Certification Track
Certified Discernment Counselor