Date & Time: September 8th & 9th, 2018 – 9am-5pm
Presenters: George W. Bitar, Ph.D.,  Faith Drew, Ph.D., & James McCracken, LCSW
Location: Hilton Garden Inn SouthPark – 4808 Sharon Rd. Charlotte, NC 28210
Cost: $750 per couple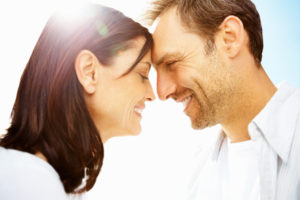 This workshop is designed for all couples in a committed relationship.  If you have a strong relationship, this workshop will provide you with insights and tools to foster further closeness, friendship, and trust. If your relationship is distressed, this two-day workshop will provide you with a greater understanding of your relationship and a road map for repair. No public discussion or disclosure is involved.
At the workshop, you'll learn how to: foster respect, affection, and closeness; build and share a deeper connection with each other; keep conflict discussions calm, break through and resolve conflict gridlock; and strengthen and maintain the gains in your relationship.
During the workshop you will:

Understand the science of adult attachment and how your attachment style impacts your relationship
Identify your negative cycle, which all couples have in some shape or form, that creates disconnection
Find your emotional raw spots and explore how those sensitivities relate to your family of origin and past relationships
Learn how to reinforce healthy cycles and deeper levels of emotional connection
Communicate deeper emotional longings and needs for security and connection
Hotel Accommodations
Located in the South Park neighborhood of Charlotte, the Hilton Garden Inn is newly built is situated in a prime location with Starbucks, Whole Foods, the South Park Mall, & many restaurants within walking distance. A block of rooms have been reserved for this event. Rates are $119/night (Mention Room Block Code: Drew Bitar). Click HERE to make your reservation.
12 CEUs Available for Mental Healthcare Professionals (additional $40)
CEUs are available for this event: https://www.academeca.com/CEUReg/SeminarInfo.aspx?seminarId=2281